Original paper
Preservation of the name Canadian (Lower Ordovician)
Teichert, Curt; Flower, Rousseau H.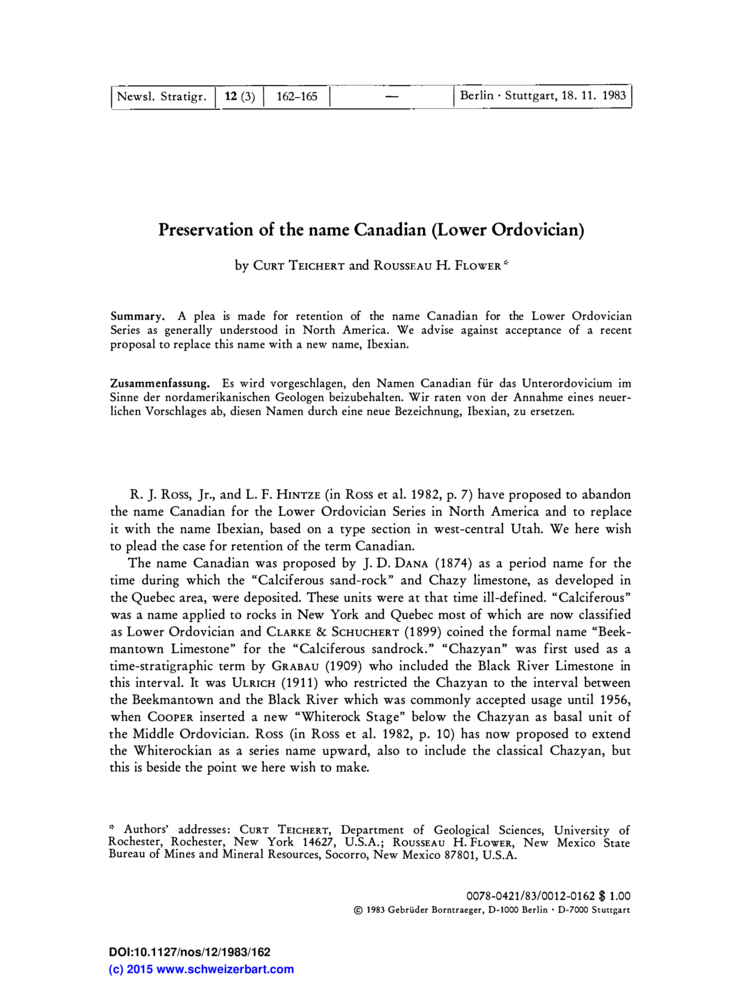 Abstract
A plea is made for retention of the name Canadian for the Lower Ordovician Series as generally understood in North America. We advise against acceptance of a recent proposal to replace this name with a new name, Ibexian.
Kurzfassung
Es wird vorgeschlagen, den Namen Canadian für das Unterordovicium im Sinne der nordamerikanischen Geologen beizubehalten. Wir raten von der Annahme eines neuerlichen Vorschlages ab, diesen Namen durch eine neue Bezeichnung, Ibexian, zu ersetzen.
Keywords
Lower Ordovician • North America • Unterordovicium • Nordamerika • Canadian • Ibexian